It's been a little while since I wrote one of these things so let me catch you up: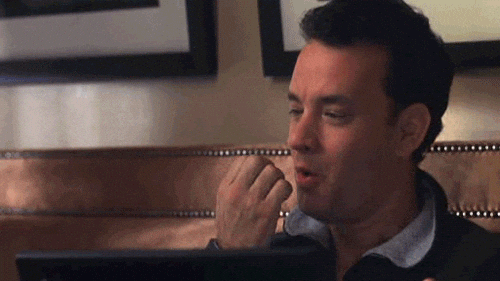 I've finished my PhD

I've finished lecturing for this academic year

I'm publishing my first poetry pamphlet in July (you can pre-order it here if you feel in the mood to treat yourself)

I've placed my debut novel with a publisher (Bloodhound Books, who are kind and sympathetic people to work with), and

I've started writing another novel
They're the major blanks filled in – unless I've forgotten something, but we can always come back for a quick edit later. I've been exceptionally lucky so far this year; that's my only real explanation for all of the above. After worrying 'how I would top 2017' – after submitting my thesis and publishing The Women You Were Warned About – 2018 has, in fact, been quite the beaut of a year so far.
But, I digress! My main reason for coming back to this blog is that I have a new/different/changing relationship with writing at the moment, and I feel like I need to get that down in a space that might actually trigger some dialogue around it (i.e. if you have your own thoughts on the issues I'm about to scribble down, don't be shy about leaving me a comment).
So the novel I have placed with Bloodhound Books is the novel I wrote for my PhD thesis – hurrah, something has finally come of all those edits! – and no sooner had I placed it with BH that I felt inclined to start writing something new. I quickly realised that my so-called prose-block wasn't a block at all, so much as an ongoing fear that I would start writing books without ever placing them with a publisher, which isn't a career path that I'm keen to follow. Having placed Never Forget Your First, I then started work on The Bucket List, which is my current work in progress. In theory, it's a good time to start writing a new novel. I have the summer months to look forward to and I'm closing in on the end of my content writing work, which means that I'll have guilt-free time to give over to a long-term writing project.
But here's the rub: I do feel guilty.
Long gone are the days of 'You should be writing' memes – way back when I was writing a book for my degree – and now instead I'm plagued by 'You should be working' memes. And yes, there is a clear distinction. Because even though I'm trying to develop a writing career and even though I hopefully have the beginnings of a writing career, I still can't bring myself to think of writing as work – which is both good and bad in many different ways.
It's good, of course, because it means that I still love writing – and when I stop loving it will be the time when I stop doing it entirely, because really, what's the point? But in not viewing writing as work – work in the traditional sense of I will do this today and be paid for it at the end of next month – I'm now giving myself a hard time about not working enough, in favour of making room for writing. (Tortured artist, blah blah, yes I know!)
The book I'm working on at the moment is something that I will send to Bloodhound Books on completion in the desperate hope that they will publish me for a second time – and failing that, I'll start flinging it at every agent within 1,000 mile radius and hope for the best that way. But my point is, this isn't just something that I'm doing to fill the gaps in my time – this is something I want to do with my life, for my job, and while I'm a long-way off that at the moment, it's making me ask big questions about how I/you/people view their creative endeavours and how serious we are about making time for them.
I've had this conversation repeatedly with a writer friend – no names and all that – and we have time and again commented on how we don't view writing as work. But, frustratingly, we do view washing up, cleaning the house, and ironing as work – among other tasks that have to be done on a daily or weekly basis by the average grown-up. So why, if we are viewing that as work, do we class our writing – that takes time, effort, and some severe emotional discomfort some days, I'll admit – as something that's just a luxury to be enjoyed and then swept to one side in favour of so-called 'real work'?
Now, let me pause here and say that in terms of my creative work, I absolutely do not and could not make a living from my writing. So I'm not by any stretch of the mind suggesting that we turn up late for work-work and pull sick days when the mood strikes us, all in the name of getting a chapter finished. But we do, surely, deserve a few hours a week where we can tell ourselves that we'll sit down and work on whatever it is we're currently working out without a cloud of guilt festering around us because we aren't doing something more 'worthy' with our time?
I wish there was a neat end to this line of questioning but, alas, the whole thing has become quite circular over the last few weeks. I'm still writing – most days, in fact – although my writing is increasingly done in the evenings so as not to interfere with the work schedule that I try to stick to during the day – and an upcoming office job that I'm due to start in the next couple of weeks will no doubt make the writing life further complicated still. But with one book about to come out (July) and another book scheduled for publication some months later, and another book that is now 15,000 (ish) words long and growing by the day, I'm increasingly inclined to not ask 'Should I be writing?' but rather: 'Why the hell shouldn't I be?'