In case the title of this blog post didn't give it away, let me clarify: I have handed in my PhD thesis.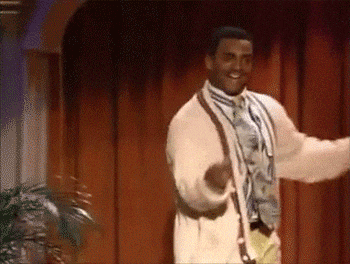 I handed it in exactly a week ago, actually, and I would have blogged a brag sooner if not for the fact that the day after my hand-in, a family member was taken into hospital, and the last week has sort of slipped away from me as a result of that.
It's been a while since I gave you an update at all, I know, and the last time we "talked", I was in this blissfully ignorant place of not having any work to do. Let me catch you up from there:
My readers were wonderful. All of those who read and provided feedback for the book part of the project were insightful, considerate, and careful with their responses. I ironed out technical issues and even one or two final plot holes and so, to those who read the manuscript ahead of hand-in, I cannot and will not ever be able to thank you enough.
My supervisor made me cry. A lot. The "final few tweaks" to my research paper were, to me, huge. There was re-structuring, issues with my formatting, issues with my footnotes (that came about through the sheer amount of edits that were being clumsily thrown in by yours truly). In a nutshell, there was more to be done than I thought myself capable of doing at the time.
For a solid three days, two weeks before my official hand-in, I did a sterling job of convincing myself that neither I nor the project that I had spent three years working towards, were good enough. I managed to convince myself that my research was quite poor and that I hadn't, at all, managed to legitimise the claims I was making. And then – the cherry on top – I decided that I didn't like my novel either. So, you know, that was a fun weekend.
I worked. A couple of chapters a day, some new writing for the book, and a whole weekend away from it all before I proofread my research paper – one last time.
My supervisor made me cry. Again. He was ever so good at checking in on me during those final days and, after catching me at a particularly low moment, he told me that I should be proud, that everyone feels this nervous, and that the version of me who started this course three years ago would be pretty damn amazed at what this version of me was readying to hand in. (He was right, of course, when isn't he?)
I emailed it to the printers who printed it and bound it, in record time.
And then, I submitted early.
My hand-in date was actually this Monday, September 25th. My collection date from the printers was last Thursday, September 21st. The thought of having two bound copies of my work staring me down at home for the whole weekend in between was crushing, and so, thesis in hand I wandered along to the relevant department and said:
'Can I be cheeky and hand this in early?'
It transpired that I was actually doing them a favour. With so many theses due over the next two weeks, they were happy to take one or two early – and I was happy to be rid of the damn thing.
On Thursday evening I celebrated. I was taken out for dinner where I ate yummy food and drank lovely wine, and mostly talked about how fucking crazy it was that it was all finally over (forgive the expletive, but this is fucking crazy, right?). On Friday, I started planning my first lecture, because I was due to start lecturing in a matter days (Tuesday, to be precise, and my first class was glorious), and from Friday evening onwards, I have mostly been splitting my time between the hospital and... well, my bed.
The relative who was in hospital still is, but is now on the mend – thank goodness – and I have already, foolishly perhaps, planned my lecture for next week, including outlining the written work for my students to do, and deciding on their reading assignment for the week (and, this morning, making an accompanying question sheet to go alongside that reading assignment). And so this is my first day, really, where my head has been at home – and at home, there is nothing to do. I have to confess that before writing this post I actually logged on to the university system – the new university, that is, where I am just a lecturer and no longer a student – to start planning for week three. It took a serious measure of self-control and stern talking to talk myself out of that task.
I need to enjoy doing nothing for a while.
It's harder than it should be. My partner tells me that I've actually got a problem and maybe he's right. I've become so dependent on studying – weirdly – that yesterday I even thought of looking at Open University courses before having another stern word with myself, wherein I told me not to be so bloody ridiculous all over again. Three degrees, back to back, is enough. For now. After seven years of working towards one qualification or another, I need to breathe and reboot before I decide what happens next.
Plus, let's not forget the small matter of my Viva at the end of this year, too...