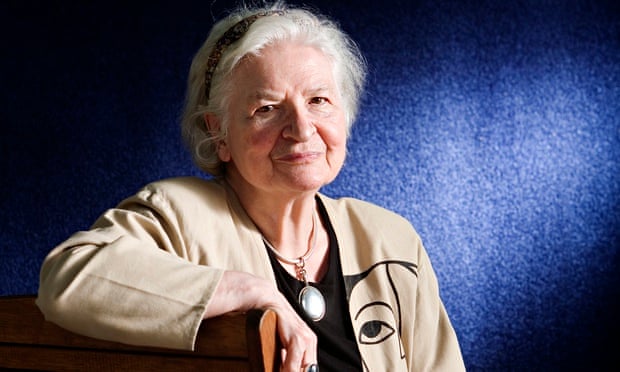 On Thursday afternoon, travelling home from a meeting at university, I'm mid-phone call with my friend when he announces that P.D James has died. It seems to have been a year of deaths for the celebrity and writing community, but something about James's passing really hit me. Which is probably why it's taken me two days to write down my thoughts about it.
In the final year of my undergraduate degree, I opted to write my dissertation on detective fiction. To my utter dismay, I was paired with a lecturer who, whilst being a complete expert in her chosen field, had no interest or knowledge in the area in which I was exploring for my project. Four weeks into my dissertation meetings, I presented to her the three authors (and their respective works) that I would be investigating, analysing, and using as a blueprint for my own writing. P.D James was one of them. Conan Doyle and Raymond Chandler were the other two, and so, as a young female writer interested in female writers, James had a place in my heart from that point forwards.
'They're just such random choices, I don't understand why you've picked these authors,' she said to me, in front of a seminar room full of fellow students.
'Because they're the best,' I replied.
And I stand by that.
The first novel that I read by P.D James, and the first book that was officially planted on my dissertation bibliography, was Cover Her Face. And it was a wonderful read. The novel was first published back in 1962, and it was James's first - although from the standard, you would never have known. James's writing was stunning from the opening sentence to the final page, and she became a positive influence for me from that point in so many ways. Not only was she a wonderful author, but she was also a woman, writing in the genre of crime and detective fiction.
Now, a short while on from my undergraduate degree, I'm now doing my PhD for which I am researching the role of gender in crime, both fiction and non-fiction, with a mind to writing my own crime novel. In many ways, for planting the initial seed in the form of Cover Her Face, right the way through the Death Comes To Pemberley, I have P.D James to thank for the position in which I now find myself.
She was, is, and undoubtedly always will be, one of the finest crime writers we will ever know.